01
 - 
Dakota Fanning to Zoe Saldana: Hollywood divas strip down to their underwear for a good cause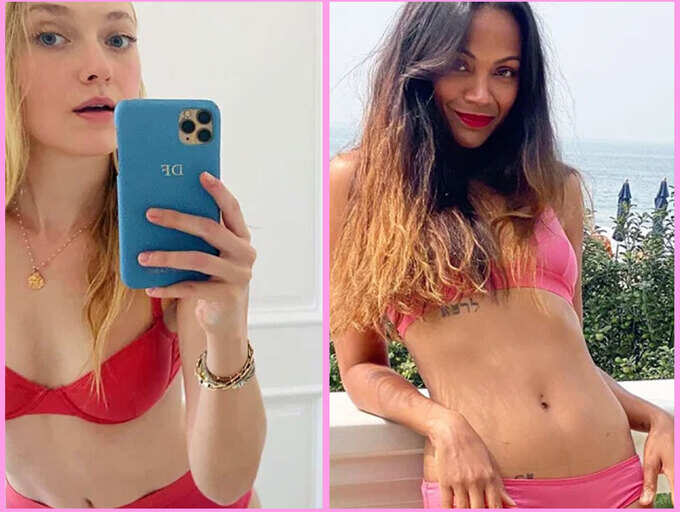 Hollywood's biggest actresses are stripping down to their underwear to support a good cause. From 'Avatar' star Zoe Saldana to Dakota Fanning, these divas have ditched their designer wear to pose for gorgeous photos in pink lingerie. This time around, it is not for any sultry shoot, but to lend their star power and support the cause of breast cancer awareness.
02
 - 
Zoe Saldana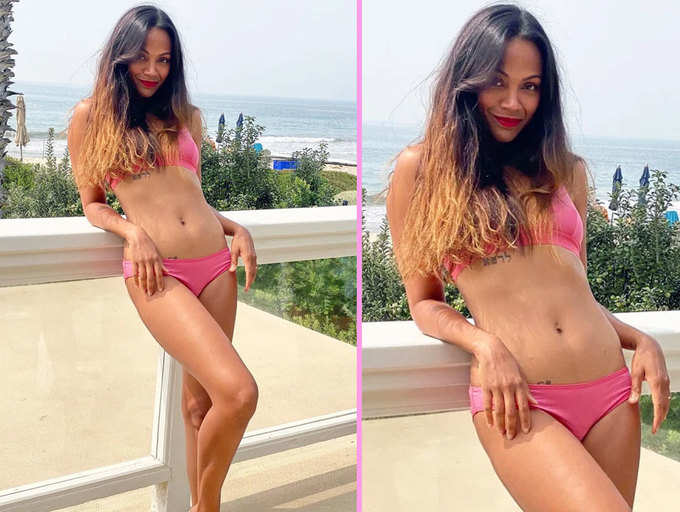 Zoe Saldana, the star of the upcoming 'Avatar' sequels, enjoyed some sun on her skin as she posed for a picture in matching pink lingerie. The mommy of two showed off her sculpted physique and gave fans a peek at her ribcage and hip tattoos as she posed for the photo. "I wear pink in honour of all women I know and love who have battled breast cancer," she captioned the photo.
03
 - 
Dakota Fanning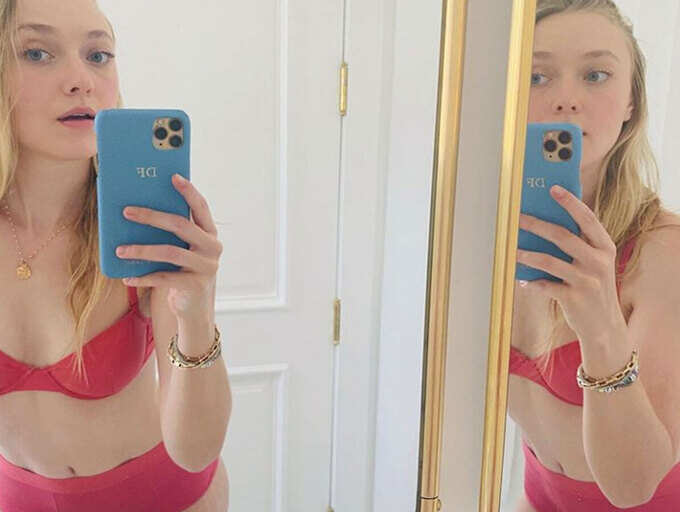 Hollywood beauty Dakota Fanning set temperatures soaring as she struck a pose for a mirror selfie in hot-pink lingerie. The actress kept the click chic, flirty and fun as she encouraged her fans to join the case.
04
 - 
Kate Hudson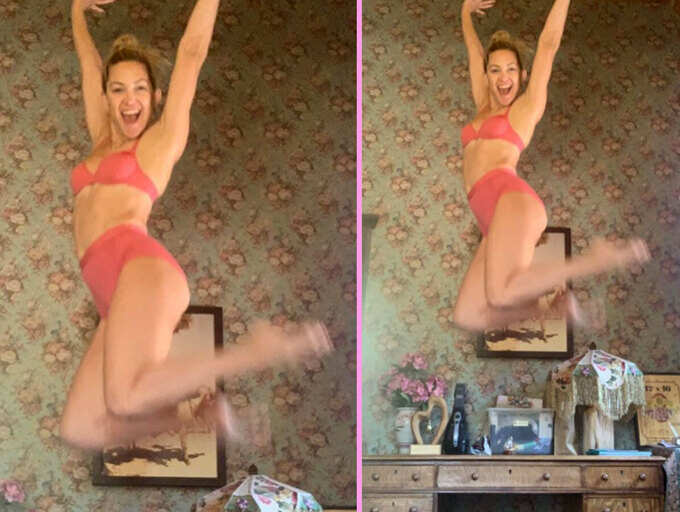 Kate Hudson got creative and had a little fun while posing in her baby pink undergarments. The star struck a fun pose mid-air for the stunning click, but it was her caption that stole all the attention. Besides raising awareness of breast cancer month, Kate also took the opportunity to encourage people to vote. "Sending a HUGE hug to all the survivors, the fighters and the families who have had to sadly say goodbye to loved ones. We fight to see the end of breast cancer in our lifetime," the actress captioned the photo while going on to quip, "....also, voting in underwear is fun!"
05
 - 
Michelle Monaghan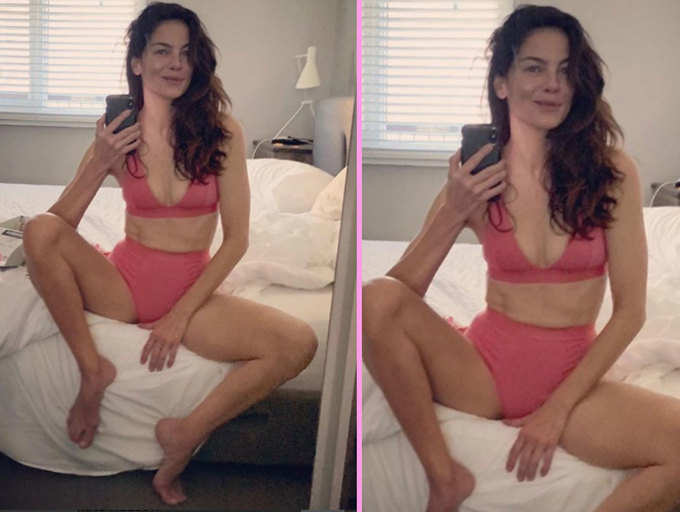 "Save the boo***s," said actress Michelle Monaghan as she joined the cause and posed for a casual mirror selfie in her pink low-cut bra and high-waist boy-briefs. Making the most of all the attention the picture has been garnering, she also encouraged women to take mammograms. "Early detection is key ladies! Let this be a reminder to schedule your much-dreaded but life-saving mammo," she said in her caption.
06
 - 
Nicola Peltz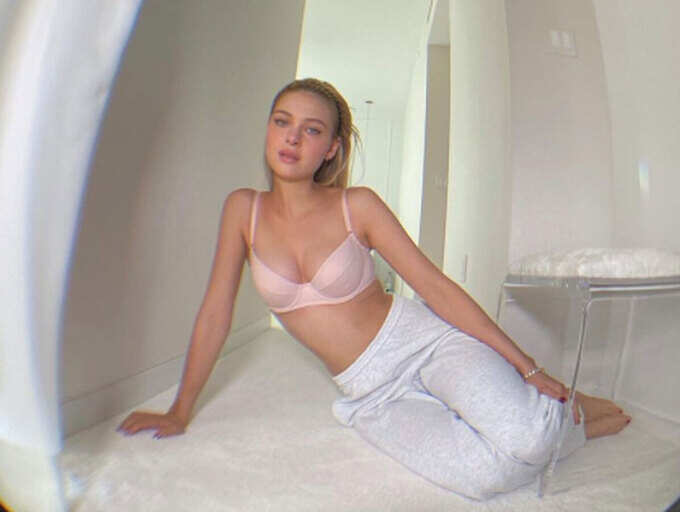 Model Nicola Peltz also joined the cause as she posed in a pink bra and sweatpants for the cool click. "There is a lot going on in the world right now, but it is also Breast Cancer Awareness month," she said as she encouraged her fans to join the good cause and help spread awareness.